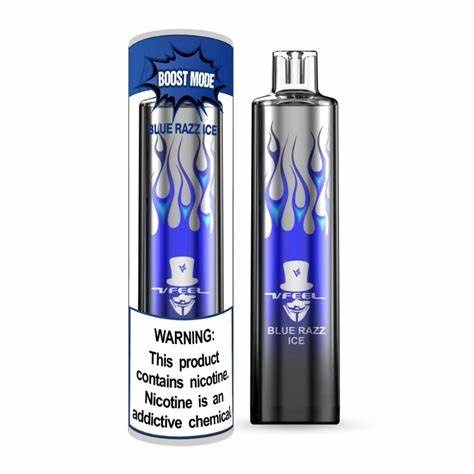 VFeel Boost Mode 4000
Check out the VFeel Boost Mode Rechargeable Vape that comes in a variety of delicious mouthwatering flavors!
The VFeel Boost Mode Vape has two modes "Boost Mode & Auto-draw Mode." By pressing and holding the bottom button, boost mode will be activated, when taking a puff the 7-color RGB lights will flash at the same time. If you prefer the auto-draw firing mechanism, there will be a blue light at the bottom during vaping.
It satisfies with around 4000 puffs that are blended with 5% of nicotine concentration in the form of salt. The battery of 650mAh power can be conveniently recharged to attain the last draw without any interruptions.