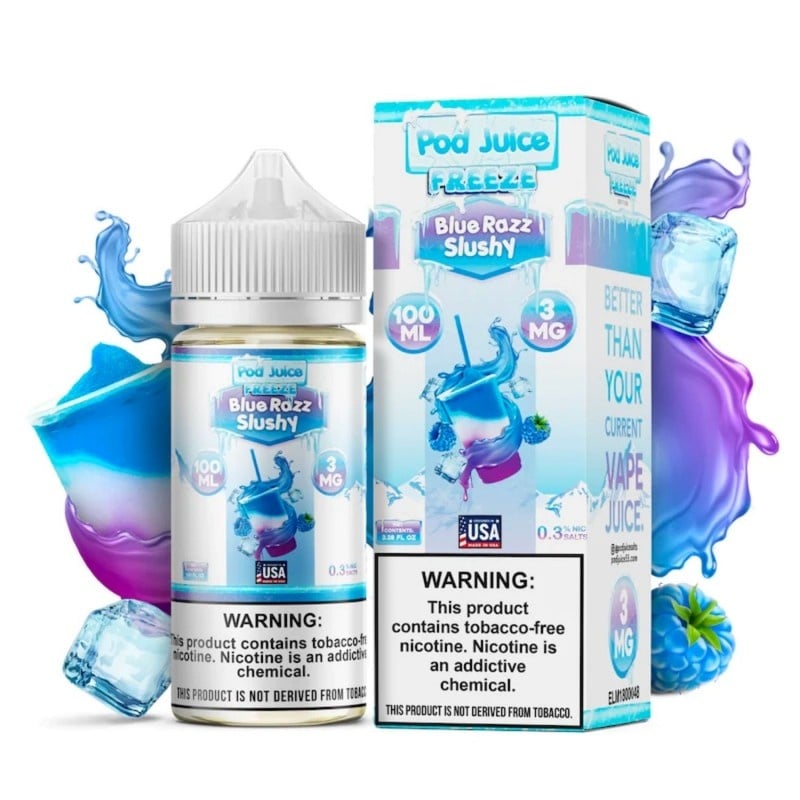 Pod Juice EJuice 100ml
With Pod Juice E-Liquid, you can trust that you're getting a top-notch product that meets the highest standards of quality and taste!
 Pod Juice E-Liquids are the highest quality Juice on the market. Each flavor of Pod Juice consists of natural extracts from nicotine. It delivers a smooth inhale that leads up to an epic hit that feels like smoking a real cigarette.
Pod Juice comes in 100ml bottles and comes in 3mg or 6mg of Nicotine in a variety of flavors.